Community
AAJ Member Firm Pledge to Act
Forging Connections: A Commitment to Diversity and Inclusion of Minority Attorneys
Sign the Pledge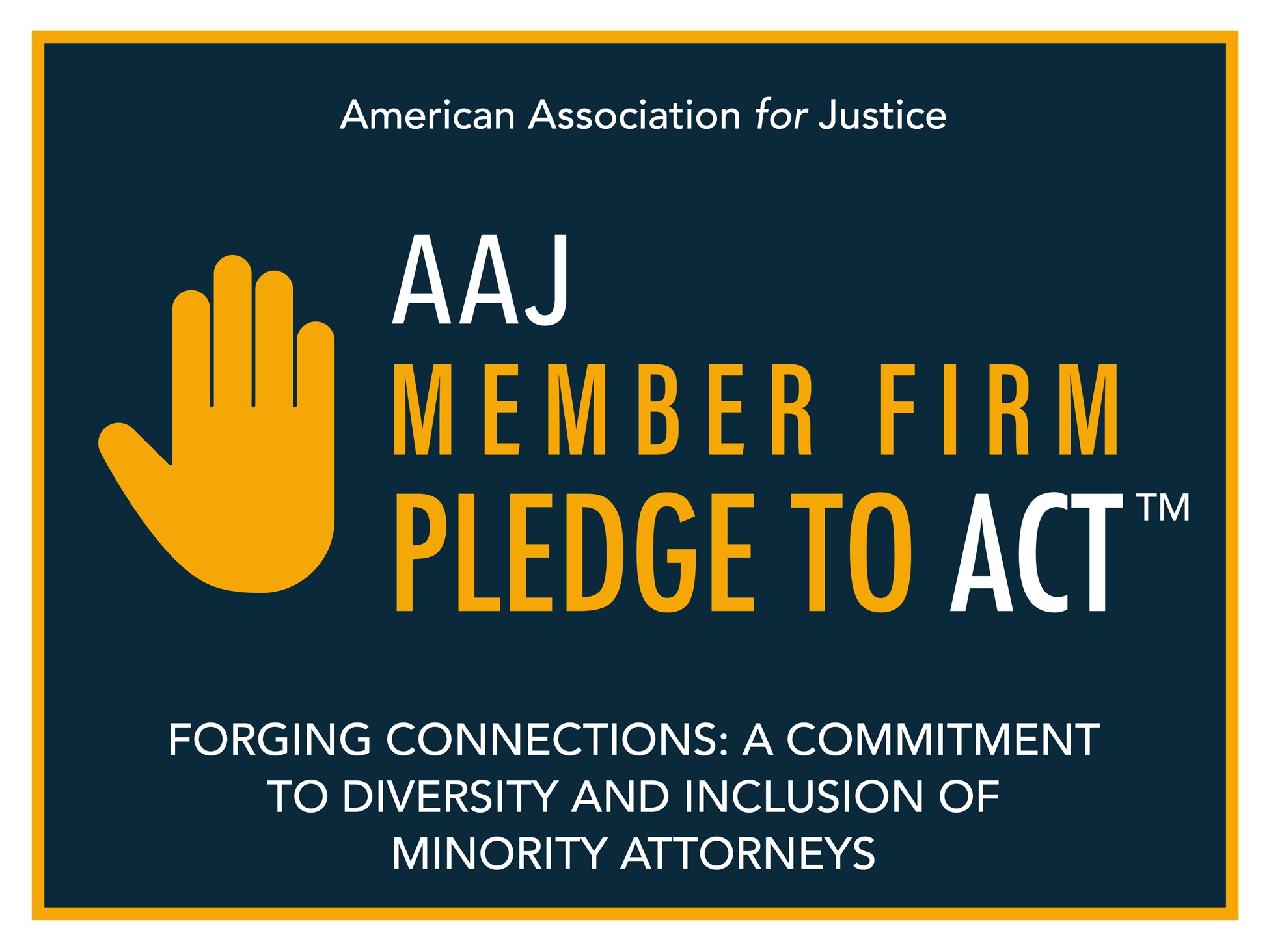 What We Need to Do
We believe that greater racial diversity and inclusion is a moral necessity, and so we must foster new voices to strengthen our firms and our trial lawyer community.
Why We Must Do It
The trial lawyer community must ensure that our belief in fairness and justice for all extends into our workplaces. In diverse and equitable workplaces, AAJ member firms will gain a broader set of experiences, ideas, perspectives, and solutions to become better advocates for clients and to strengthen their practices.
How We Do It
We are excited to launch the AAJ Member Firm Pledge to Act to support members in their recruitment, retention, and promotion of minority trial lawyers in their firms. AAJ members will pledge to:
Implement initiatives to support diversity at their firms.
Address issues that have adversely impacted their recruitment, retention, and promotion of minority attorneys.
Make efforts through recruiting, hiring, and promoting to include and increase minority attorneys in their firms.
We strongly encourage your firm to sign the AAJ Member Firm Pledge to Act today.
After you sign the pledge, you will receive a survey to complete.
Frequently Asked Questions
In what way do firms participate through the "AAJ Member Firm Pledge to Act"?
Firms are encouraged to consider minority attorneys in their applicant pools when they hire or promote minority attorneys. Firms are also encouraged to adopt retention and advancement policies that foster opportunities for all attorneys, including minority attorneys to succeed. AAJ offers resources that can assist in the recruitment, retention, promotion, and diversity training process.
Firms will (1) identify a main contact at the participant's law firm, in order to (2) answer questions regarding the participant firm's demographics and hiring, promotion and retention practices and (3) return answers through the initial and quarterly surveys.
Firms receive the initial and quarterly demographic surveys from AAJ. These anonymous surveys will be hosted by P&N, a third-party administrator for this program, in order for us to observe the overall progress of the Pledge.
What happens if I sign the Pledge, but my firm is not able to hire or promote a minority attorney/law student intern?
The Pledge does not require firms to hire minority attorneys. It encourages firms to include minorities in the applicant pool of candidates IF or WHEN the participant engages in the process of recruiting or promoting an attorney or law student intern. IF or WHEN the firm engages in the process of recruiting or promoting an attorney or law student intern, AAJ provides resources to help locate potential minority candidates, in addition to any additional resources available.
The effort in attempting to include a minority in the firm's recruitment or promotion process, fulfills the goals and/or spirit of the Pledge.
The Pledge does not require a firm to engage in the recruitment or promotion process if the firm otherwise did not plan to do so. Additionally, the initiative offers firms multiple other opportunities to foster a diversity and inclusion within the plaintiffs' bar outside of the recruitment and promotion process.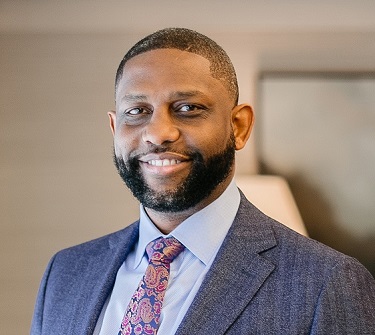 Navan Ward
Beasley Allen Law Firm
Atlanta, GA
AAJ President
Minority Trial Lawyer
Diversity and inclusion has been a primary goal of my year as President of AAJ. I'm proud to launch this initiative to promote the important role of minority attorneys in our trial lawyer community.
This Pledge offers participants the opportunity to have thoughtful discussion of ways to foster diverse and inclusive environments within their own law firms. The Pledge also provides participants with resources to assist them in the recruitment, retention, and promotion of minorities.
Sign the Pledge
Retain and Promote: Education, Articles, and resources to Help Your Firm Succeed
Building Diversity in the Workplace
Webinar Recording, Law Firm Diversity Webinar: Hiring Practices, Implicit Bias, and Creating Diverse Teams (recorded August 3, 2020)
Creating a diverse environment in your firm is crucial to overall success. Learn best practices for how to recruit and retain diverse attorneys.
Karine Joy (KJ) Williams, The Building Blocks of Equality & Equity, Trial, January 2021.
Steps you and your firm can take to create an inclusive environment for both colleagues and clients.
Navan Ward Jr., Taking Firm Diversity to the Next Level, Trial, September 2019.
Some ways to step up your firm's opportunities to support and advance underrepresented attorneys.
Navan Ward Jr., Q&A: Diversity in the Workplace: Hiring Minority Lawyers, Trial, June 2017.
The civil justice system is strengthened by diverse advocates—and it starts in attorneys' own practices.
DEI Training and Consultants
Dr. Tiffany Brandreth, TBM & Associates
Hosted diversity leadership strategy sessions with AAJ officers, executive committee, and leadership groups and also provides DEI training for various corporations and law firms.

Dr. Arin Reeves, Nextions
Spoke at the WTLC's Leadership Summit and provides DEI training for leading law firms.
Recruit: AAJ's Minority Caucus and Minority Bar Associations Help you Connect with Top Candidates