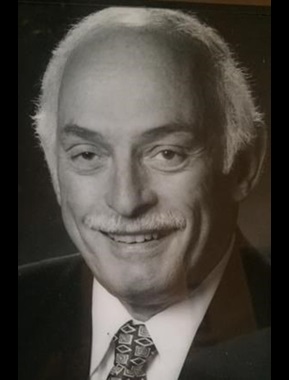 2021 Hall of Fame inductee
Leonard (Lenny) Orman was known as both a skillful and compassionate trial lawyer. Throughout his sixty-year career as a sole practitioner, he masterfully advocated for his clients, and, as a member of AAJ for more than forty years, he was a mentor to many. Leonard served on AAJ's Board of Governors for more than thirty years, chaired the AAJ Stalwarts Committee, served on the Executive Committee, and received numerous awards and honors including the AAJ Leonard M. Ring Champion of Justice Award. He was also a leader in the Maryland trial bar, serving as President of the Maryland Trial Lawyers Association was the recipient of Maryland TLA's Lifetime Achievement Award in 2002. AAJ is honored to induct Leonard into the AAJ Hall of Fame.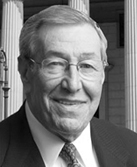 2021 Hall of Fame inductee
Gary Pillersdorf was a ferocious advocate of his clients and longtime American Association for Justice member and leader. Throughout his career, Gary served AAJ and his state TLA. He served as a member of the PAC Board of Trustees, Section Leaders Counsel, and AAJ Board of Governors. He was also a president of the New York State Trial Lawyers Association. Gary has received numerous awards and honors that include the Mel Award from the Melvin Belli Society; the War Horse Award from the Southern Trial Lawyers Association; and the Compassionate Gladiator Award from the Florida Trial Bar. Gary was a sought-after lecturer and frequently taught for the National College of Advocacy and the New York State Trial Lawyers Institute. He was a popular author for Trial magazine and wrote the acclaimed textbook "New York Motor Vehicle Accidents." AAJ is honored in induct Gary into the AAJ Hall of Fame.
About the Award
This award is presented posthumously to an AAJ member whose career made a significant and positive impact on the civil justice system. The Hall of Fame Award honors those who were active, long-time members of AAJ as well as active members of their state trial lawyer associations.

Honorees are nominated and evaluated by AAJ's Stalwarts Hall of Fame Committee for their contributions to the civil justice system; integrity and character; contributions to the public good and welfare; contributions advancing AAJ's mission and growth; contributions to trial advocacy; and contributions to the legal profession generally. The Stalwarts Committee votes upon and forwards the names of prospective honorees the AAJ Board, which votes on the recommended nominations.
Hall of Fame Inductees:
2021
Leonard A. Orman (1930-2017)
Gary B. Pillersdorf (1947-2017)
2020
James Marvin "Bo" Mullis, Jr. (1940-2012)
2019
Dale Haralson (1937-2015)
2017
Ronald L. Motley (1944-2013)
2016
Phillip Corboy, Sr. (1924-2012)
Harry Philo (1924-2012)
Stanley Preiser (1927-2009)
2015
Scott Baldwin, Sr. (1928-2011)
2013
Howard F. Twiggs (1932-2010)
2012
Fred M. Baron (1947-2008)
2009
Allen A. Bailey (1924-2006)
David S. Shrager (1935-2005)
2008
Bill Colson (1924-1999)
Walter R. Niblock (1927-1999)
2005
Norman J. Landau (1927-1966)
2003
Thomas F. Lambert, Jr. (1914-1999)
2001
Craig Spangenberg (1914-1998)
2000
Melvin Belli (1907-1996)
Jacob D. Fuchsberg (1914-1998)
1997
Leonard M. Ring (1923-1994)
1995
Lou Ashe (1908-1981)
Moe Levine (1908-1974)
1994
James A. Dooley (1914-1978)
1993
Francis H. Hare, Sr. (1904-1983)
1992
Alfred S. Julien (1910-1989)
1991
Robert E. Cartwright, Sr. (1925-1988)
Samuel B. Horowitz (1898-1985)
Theodore I. Koskoff (1913-1989)
Perry Nichols (1915-1983)