Hands holding plant and dirt
Endowment Engagement
AAJ Robert L. Habush Endowment
The Endowment supports judicial and academic education programs, innovative scholarship and research, and public education to enhance understanding and dialogue on civil justice and the right to trial by jury.
The Endowment Board meets quarterly to provide grants in support of civil justice to the National Civil Justice Institute, judicial and academic education programs and symposiums, academic scholarship, and public education.
Symposiums and programs Supported by the Endowment
Endowment grants
Support for Academic Research
The Endowment supports research grants to academic scholars whose research interests align with AAJ's advocacy efforts. The topics which the endowment have supported span practice areas and include expanding the legal rights of service members, tax treatment of jury awards, implicit bias, and more.
Scales justice and gavel
Papers under a calculator and pen
Soldiers saluting.
Metal scales of justice held by a statute with marble columns in background.
Papers under a calculator and pen
Wooden gavel with a metal lady justice statute on a table.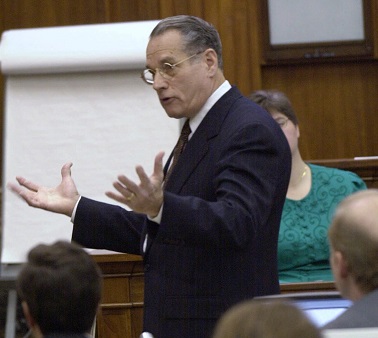 Robert L. Habush
Habush Habush & Rottier S.C.
Milwaukee, WI
Past President
Leonard Ring Champion of Justice
Wisconsin trial lawyer Robert L. Habush, Chairman of the Board of Habush Habush & Rottier S.C., committed his career to standing up for individuals and holding even the largest corporations responsible for the injuries and deaths caused by dangerous, defective products. A champion for civil justice, Bob led the effort to establish and grow AAJ's endowment, ensuring a future for research, education, and scholarship on civil justice issues and the protection of fundamental rights.
Geometric blue pattern
AAJ Robert L. Habush Endowment
The AAJ Endowment serves as a grant-making foundation, carefully and strategically providing grants to AAJ, its associated foundations, law schools, academics, and think tanks to preserve and protect the civil justice system.
Contact Us