Volunteer
Trial Lawyers Care®
An initiative to encourage, recognize, and organize trial lawyers who contribute to their communities through volunteer and charitable activities that serve the public good.
We Urgently Need Your Help
The American Association for Justice and Trial Lawyers Care are seeking help for immigrants in Chicago. The situation is quite dire: Over 11,000 families—mainly from Venezuela—are sleeping in police stations or on the streets. We're asking for your help to purchase puffy coats, hats, blankets, sleeping bags, and gloves for the people who are new to America and having to endure the Chicago winter:
Wholesale Waterproof Cold Weather Sleeping Bags - BagsInBulk.com
Wholesale Men's Hooded Puffer Winter Coat - 3 Colors - BagsInBulk.com
Wholesale Women's Hooded Puffer Winter Coat - 3 Colors - BagsInBulk.com

Send all items to AAJ member: Sofia Zneimer, Zneimer & Zneimer PC, 4141 N Western Ave, Chicago, IL 60618.
You may also send Amazon donations using this link. Please mail to the Amazon wishlist defaulted address, or if you cannot locate that in the Amazon address, you can send any donations to Sofia's address above.


AAJ's TLC
Giving Back Every Day
Our lawyers give back by providing food and clothing for vulnerable families; promoting safe driving to students; establishing scholarships and charitable foundations; building affordable housing; helping after disasters, and more.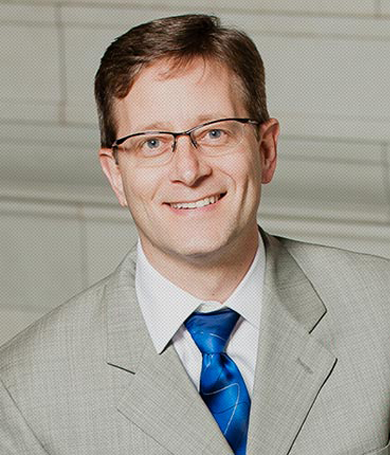 Jon R. Perry
Rosen & Perry, P.C.
Pittsburgh, PA
2023 Trial Lawyers Care Award Winner
When Jon Perry's toddler son was admitted to hospital for cancer treatment, he noticed many other children in the oncology wing were alone and frightened. Jon and his wife, Joni, felt lucky to be able to take time off work and stay with their son during his chemotherapy treatment. Many parents do not have this luxury. After their son's discharge in 2000, the Perrys formed "Pennies From Heaven" to provide the means for other parents to stay with their hospitalized children. Donations range from overnight toiletry bags and brown bag lunches to monetary assistance for lost wages for parents who lack sick and vacation days and are not covered by the Family and Medical Leave Act. The nonprofit also helps with transportation costs, mortgage payments, sibling care, and more. The Perrys formed their own 501(c)(3), which has raised over $3 million and made donations to over 900,000 families. The Perrys pride themselves on the fact the "every penny donated goes to a family in need."
Recent Member Stories
Protecting the Vulnerable
Plaintiff law firm Beasley Allen serves its communities through traditional legal services, pro bono work or volunteering. In 2023, the firm provided pro bono work focusing on sex trafficking and criminal record expungement for Street Grace and Frontline Response.
Street Grace collaborates with business and community leaders to provide a pathway to end the sexual exploitation of minors. Through community resources like Beasley Allen's lawyers, they work to give communities the power to stand up, speak out, and take action.
Frontline Response works to help individuals out of sex trafficking and homelessness while preventing others from becoming victims. Along with community outreach, they train first responders, hospitals, and judges. The organization also advocates for legislative and policy changes that fight against sex trafficking.
"Working with Street Grace and Frontline Response means extending our commitment to protecting the vulnerable. In this case, the future of our youth," said Beasley Allen pro bono coordinator and principal attorney Chad Cook.
Help Make the World A Better Place
Mission 1:11 is a volunteer based 501(c) 3 non-profit, committed to partnering with communities in Haiti and the Philippines to help meet basic needs through access to medical, educational, and economic assistance. Mission 1:11 empowers people to help make the world a better place with a grassroots approach. AAJ member Katie Hubbard is the president and co-founder of Mission 1:11 and has traveled to Haiti and the Philippines to connect with people and serve.

They provide financial, educational, medical, and spiritual support to a children's home that houses twelve children in St. Marc, Haiti along with other schools in the community. To do this, Mission 1:11 developed strong relationships with community leaders to serve and help in their communities effectively. Some children at the home have graduated high school and are going on to college, trade school, or leadership programs.

For years, volunteers would travel to Haiti and the Philippines to provide food and medical care to the community. Since 2020, the organization has shifted to providing much of this care online through local contacts and a telehealth program that has trained nurses to give care and use laptops that were sent to allow patients to see doctors in the United States online. They have also connected teachers in the United States with teachers in Haiti and the Philippines online and shared new curriculum and training opportunities. The goal is to provide Haitians and Filipinos with the support and encouragement to do what they know is best and care for their neighbors.

Mission 1:11 assists schools through providing backpacks and school supplies; teacher training; and trade school equipment in Haiti and the Philippines. These activities are funded through individual donations from all kinds of people committed to helping others. The name Mission 1:11 comes from a verse in the Bible – 2 Thessalonians 1:11 – "May he give you the power to accomplish all the good things your faith prompts you to do."
Ankin Law Sponsors the Teacher of the Month
Chicago-based Ankin Law has sponsored the Teacher of the Month on Chicago's WGN Channel 9 since fall 2020. During the school year, students across Chicago send nominations (for elementary, special needs, and high school teachers) to the station. A news anchor interviews the winning teacher on TV in a short segment.
"Ankin Law is proud to support Chicago's teachers. It's inspiring to witness, firsthand, the impact a great teacher can have on a student. Our involvement allows us to see this play out every month," said Howard Ankin.
Ankin or an Ankin Law representative joins the news crew at the school, speaks to the teacher, addresses the class, and presents a $1000 check to the winning teacher (made out to the school) for the teacher to use for supplies.

The partnership goes beyond financial underwriting; it's an opportunity to meet the teachers, students, and their classes. Ankin Law then shines the spotlight on the award-winning teachers by sharing the news segment on Ankin Law social media platforms and in their monthly newsletter.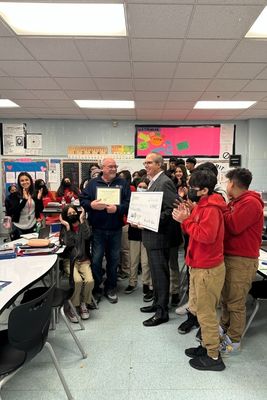 Hurricane Ian Disaster Relief
In the aftermath of Hurricane Ian, the Florida Justice Association Research and Education Foundation (REF) immediately activated a relief effort to provide much-needed supplies and financial assistance for several charities serving victims and communities impacted by the storm. FJA members contributed more than $80,000 to help Floridians hit hardest by Ian.

"Our members didn't hesitate and made significant financial contributions as well as supply donations that quickly provided aid for Florida residents tackling the enormous task of putting their communities back together after this historic and devastating storm," said REF Chair Steve Cain.

Through its Disaster Relief Fund, REF distributed more than $38,000 worth of critical emergency supplies to hardest-hit areas, including generators, water, fans, fuel, first aid kits, and more. Additionally, the fund raised and donated nearly $50,000 to charities working in Southeast Florida.
Miracle on 34th Street: Los Angeles Trial Lawyers' Charities Holiday Giving
Every year, Los Angeles Trial Lawyers' Charities (LATLC) provides holiday "Comfort & Joy" to more than 500 families in our community. LATLC partners with the police department's Newton Division and community groups throughout South Central Los Angeles to identify families in need. Law firms and affiliates raised funds to provide 2,000 toys, groceries, baby needs, clothing, and household items. The day included a petting zoo, sharing "wishes" with Lovey (the LATLC mascot), balloon twisters, and of course, a visit with Mr. and Mrs. Santa Claus.

This event began in 2016 and never stopped, even during the pandemic. When LATLC volunteers could not fill and hand out the bags of items they purchased because of the 2020 shutdown, LAPD officers became "Patrol Car Santas" and personally delivered thousands of toys and goods to the families. This year is the first time since 2019 that LATLC was able to return to a full holiday event.

"Every year our Comfort & Joy event gets bigger and is something we always look forward to kicking off the holiday season with," said LATLC President Karina Lallande.

The event is held across from the police department on 34th and South Central—and really is a "Miracle on 34th Street."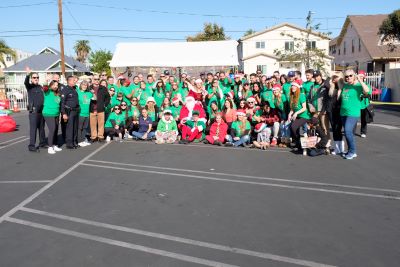 Support Puerto Rico
Following the widespread devastation caused by Hurricane Fiona, the people of Puerto Rico urgently need support. AAJ's Caucuses and Trial Lawyers Care are teaming up to help. Please donate to these two organizations:
PRxPR: The group provides aid for short- and long-term humanitarian needs focused on food/agriculture, clean water, and fuel/renewable energy initiatives. This group has been recommended by the Puerto Rican Bar Association of New York. Donate

here

World Central Kitchen

: Started by Chef Jose Andres, WCK is already on the ground providing hot meals to those affected by the storm. Their infrastructure and dedication ensure that your donations will be put to good use immediately. Donate

here

.
Kentucky Flooding Update
AAJ Trial Lawyers Care Committee members have been working with the Kentucky Justice Association (KJA) to coordinate aid for eastern Kentucky residents devastated by floods. As of mid-August, more than three dozen people had died from the flooding.
KJA continues to raise money for people in eastern Kentucky who fall through the cracks when it comes to insurance, FEMA, and funding sources that won't apply to them. The association is also collaborating with local officials and legislators about community needs and sending checks directly to people in need. Future volunteer help will likely be needed for claims, for example, for insurance and property issues.
Please visit the Kentucky Justice Association to learn how you can help the community.
Annual Convention Service Project
The Annual Convention service project, hosted by the LGBT Caucus, Minority Caucus, New Lawyers Division, Women Trial Lawyers Caucus, and Trial Lawyers Care Committee, took place at Friends of Youth, a nonprofit 501(c)(3) organization dedicated to serving youth and young families facing circumstances of homelessness, foster care, and behavioral health challenges.

Over 30 AAJ volunteers attended the project! Some volunteers sorted the more than 200 donations from AAJ members and put together move-in kits, which are being distributed to the organization's clients. Another group organized accumulated in-kind donations and put together backpacks with school supplies for children in need, while other volunteers deep cleaned a group home that is used as a transition before people find permanent housing.

During the LGBT Caucus Networking Reception at Life on Mars, the bartenders offered to donate a portion of the bar's proceeds to a charity of the caucus's choosing. Friends of Youth was chosen, and a monetary donation was also made in AAJ's name. If you would still like to give, purchase an item from the Amazon Wishlist or donate directly to the organization.

AAJ hosts a service project at both the Winter and Annual Conventions, the day before convention begins. They are a wonderful way to get to know your colleagues and give back to the local community. For more information, please email the Associate Director of Membership, Jennifer Rafter, at jennifer.rafter@justice.org.
Joel Feldman speaking to students.
Trial Lawyers in Action
End Distracted Driving
After his 21-year-old daughter Casey was killed by a distracted driver in 2009, trial lawyer Joel Feldman created a safety campaign in her memory. Hundreds of trial lawyers have volunteered to give the End Distracted Driving (EndDD) presentation across North America.
Join the Fight
Making our communities safer one student at a time
A History of Service
Action After Tragedy
Trial Lawyers Care® launched 13 days after the 9/11 attacks in 2001. More than 1,100 TLC attorneys volunteered, providing free legal help to more than 1,700 families who applied for federal financial assistance.
Learn More
Volunteer
Share Your Good News
Let us know what you and/or your firm are doing to help the community.
Let Us Know
Volunteer
Trial Lawyers Care Award
Each summer AAJ recognizes a member with an exemplary community service project. If you know of a individual who has gone above and beyond, nominate them today.
Nominate a Trial Lawyer
Join Today!
AAJ delivers exceptional education, unparalleled advocacy, and a dedicated community of trial lawyers fighting for justice. Join Today!