Education
Conventions
AAJ's Annual and Winter Conventions are the largest gathering of top trial lawyers. AAJ members come together for exceptional education, top networking opportunities, informative meetings, and comradery with their colleagues.
A New Convention Frontier
2021 Winter Virtual Convention
Now more than ever, it is crucial to have the tools and knowledge to adapt your practice and advance your clients' rights. The 2021 Winter Convention is offering unparalleled education, crucial connections with a national network of lawyers, and updates to the business and technology solutions you need right now. This isn't another Zoom, it is a complete virtual experience.
You've Got the Moves--Show Them Off and Support a Good Cause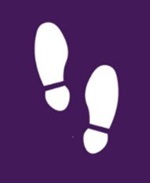 AAJ is excited to announce the AAJ Move Challenge, sponsored by Forge Consulting. Track your steps and see how they stack up against your AAJ colleagues, plus you will also help raise money for World Central Kitchen.
To join, you just need to download the AAJ Move Challenge app and track your steps . The challenge will run from Thursday, January 28, at 12:01 am (ET) and ends on Thursday, February 11 at 11:59 pm (ET) and is open to all AAJ members. Learn more here.
Pedal with the Prez
Ok, not the President. But, beat AAJ President Tobi Millrood on the bike that goes nowhere!
Join The Peloton Challenge, sponsored by Forge Consulting. The ride will be a 20-minute max-effort ride and a 10-minute suggested warm-up will be included. There will be prizes… and, lots of PRIDE on the line. Sign up here.
Plus, anyone viewing the Competition may vote for their favorite Leaderboard Names. The most popular Leaderboard Name will receive a prize!
Have a question? We're here to help!
Wrapped gift with gold ribbon
Give the Gift of Knowledge
Give the Gift of Knowledge by purchasing a 2021 Winter Convention registration for an AAJ member. When you purchase a registration for someone, a code will be provided to you to forward to that person to use for a complimentary registration. Please note, the code will be unique for each person and will have a one-time use.

Sponsored by Lisa Blue and John Eddie Williams, Jr.
Future Convention Dates and locations
2021
Annual Convention
July 17-20
Chicago, IL
Hyatt Regency Chicago
2022
Winter
February 12-15
Boca Raton, FL
Boca Raton Resort & Club
Annual
July 23-26
Seattle, WA
Washington State Convention Center and Sheraton Seattle
2023
Winter
February 11-14
Phoenix, AZ
JW Marriott Desert Ridge Resort & Spa
Annual
July 15-18
Philadelphia, PA
Pennsylvania Convention Center,
Philadelphia Marriott Downtown and Residence in Philadelphia
2024
Winter
February 10-13
Austin, TX
JW Marriott Austin
Annual
July 20-23
Nashville, TN
Omni Nashville Hotel
Membership
AAJ is the Association for Trial Lawyers
As a member, you will become part of a dedicated community of trial lawyers fighting for justice. AAJ provides exceptional education, unparalleled advocacy, and a network of trial lawyers across the world.
Join Today
expand your reach
Sponsor. Exhibit. Advertise.
Increase your visibility, reinforce your brand loyalty, and boost your market share with AAJ. We will help you find the best opportunity and marketing channel to reach a national network of trial lawyers.
Learn More