Ways to Give
AAJ Foundation
A charitable arm of AAJ that provides resources for research and education to defend civil justice for future generations.
Complimentary Webinar
Watch AAJ's new complimentary Estate Planning for Trial Lawyers Webinar and learn the five essentials of estate planning and more with AAJ Foundation fundraising chair Elise Sanguinetti and Forge Consulting. Watch On-demand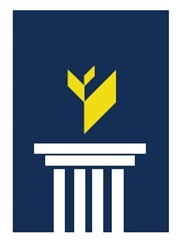 The AAJ Foundation is a 503(c)(3) that makes it easy for you to protect civil justice for generations to come. Plan your future, establish your legacy—and contribute to AAJ's—by giving today or through a gift to the Foundation in your estate plans.
Your support will:
Advance Civil Justice Research
One of the strongest weapons in AAJ's fight for civil justice is quotable research that exposes the falsehoods perpetuated by corporate and anti-consumer opponents. Our successful public education campaigns have all been backed by research—it lays the foundation for everything we do.
Highlight the Right to Trial by Jury
Armed with civil justice research, AAJ will continue to promote the truth through media campaigns that educate the public.
Promote Trial Lawyers & Clients
AAJ will continue to promote the truth: We have safer products, more corporate accountability, and safer medical practices because of trial lawyers and their clients.
Legacy for Justice Society
Recognizes and honors those members and friends who chose to provide support through a gift of any amount.
Acknowledgements Include:
— Legacy for Justice Society pin
— Invitation to an exclusive, members-only luncheon with the American Association for Justice
— Invitations to selected events and programs
Circle of Justice
Recognizes and honors members and friends who chose to provide future support through a documented planned gift that totals $500,000 or more.
Acknowledgements Include:
— All benefits of the Legacy for Justice Society, plus
— Recognition in AAJ materials and at special events
What You Can Give
Assets Most Commonly Used to Fund a Gift
Plan now, contribute later, define your LEGACY – By planning now, you may contribute later and protect the civil justice system for decades to come. The total income, estate, and capital gains tax savings and the probate expense savings can come close to the amount transferred.

By taking advantage of incentives the IRS provides, you and your advisor can craft a gift that fits your needs. A planned gift makes it possible for you, your loved ones, and AAJ to all benefit.
Gift Calculator
Find Your Best Gift
For Advisors
If you are advising a client who is considering a planned gift or bequest to AAJ Foundation, we look forward to working with you. Please use the linked resources, and feel free to contact us any time for further information.

Legal Name: All charitable gifts should be directed to "AAJ Foundation, a Washington, DC 501(c)(3) tax-exempt, charitable organization, or its successor, Federal Tax Identification Number: 46-3159400."

The AAJ Foundation is a 501(c)(3) tax-exempt organization; the amount of your contribution to the AAJ Foundation is fully tax deductible as a charitable contribution to the extent allowed by law. (Please consult your tax advisor.) No goods or services are provided in exchange for your generous donation.
Contact Us
Contact our development office for information on gift strategies that can help you support AAJ Foundation and provide significant benefits to you and your family. Office of Planned Giving | 202.684.9592 | AAJ.Foundation@justice.org
Contact Us