Membership
Minority Caucus
All voting members who self-identify as a minority can join the AAJ Minority Caucus, a networking group that focuses on membership, fundraising, education, and public service.
Join AAJ
Camaraderie and Community
Get Involved Today
AAJ's Minority Caucus has more than a thousand active and engaged members. The caucus hosts virtual and in-person events throughout the year, including community service projects and social events at convention, and supports AAJ through membership and fundraising drives.
Join the Caucus
2021-2022 Caucus Leadership
Chair: Amber Pang Parra | Justinian & Associates, PLLC, San Antonio, TX

Chair-Elect: Ervin Nevitt | Coplan & Crane, Oak Park, IL

Treasurer: Javier Herrera | The Herrera Law Firm, San Antonio, TX

Secretary: Christopher Fitzgerald | Law Offices of Christopher H. Fitzgerald, New York, NY

Representatives to the AAJ Board of Governors:
Raymond Jones | Law Offices of Raymond R. Jones, Washington, DC


Christopher Johnson | Waters Kraus & Paul, Dallas, TX


Bhavani Raveendran | Romanucci & Blandin, LLC, Chicago, IL
Jason Penn | Berman Sobin Gross Feldman & Darby, LLP, Lutherville, MD

Immediate Past Chair & Representative to the AAJ Executive Committee: Rick Barrera | Buckingham Barrera Vega Law Firm, Albuquerque, NM
Caucus in Action
Supporting the Next Generation of Trial Lawyers
Named in honor of AAJ's past-President and first person of color to hold the position, the Minority Caucus's Richard D. Hailey Law Student Scholarship is a $5,000 award presented each summer during AAJ's Annual Convention to a minority Law Student member. The scholarship is awarded to a student who is committed to developing strong trial advocacy skills and representing those who have been injured by the negligence or misconduct of others. Congratulations to the 2020 scholarship recipient, Antionette Pruitt, a JD-candidate at Cumberland Law School, Samford University.
Donate to the Scholarship Fund
Learn More about the Scholarship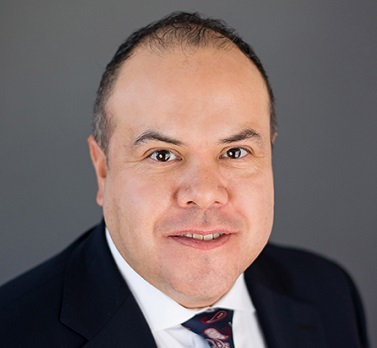 Rick Barrera
Buckingham Barrera Law Firm
Albuquerque, NM
Immediate Past Chair, Minority Caucus
President's Club Member
DIVERSITY AND INCLUSION LEADERSHIP ACADEMY GRADUATE
Rick serves clients in a wide range of personal injury cases including, wrongful death, tractor-trailer crashes, oil field work-related injuries, and medical malpractice. In addition to being an active AAJ member, he is also is a member of the New Mexico Trial Lawyers Association, Texas Trial Lawyers Association, and the Hispanic National Bar Association.
Caucus Statement
AAJ's Minority Caucus Executive Board released a statement in response to racial injustice and police brutality. Read the Statement
How do I join the Caucus?
The Minority Caucus is open to all AAJ members who have self-identified as a minority. If you are interested in joining the caucus, please contact AAJ membership to update you member profile. Contact AAJ Membership