Harry Philo Award
Gerson Smoger, 2023 Recipient
Gerson Smoger exemplifies the spirit of this award. He has dedicated his life to protecting civil justice and is a person who works tirelessly without ever asking for recognition. AAJ's amicus curiae program is a critical part of what AAJ does, and Gerson (for years) has written briefs pro bono for AAJ. As the best leaders do, he leads by example and his work has surely advanced the safety of American consumers.

His firm has had many significant cases, including the U.S Supreme Court's reversal of the 1984 Agent Orange settlement; "light" cigarette class actions; and mass tort cases involving corporate misconduct, including groundwater and lead exposure.
About the Award
The Harry M. Philo Award recognizes an individual who has made an outstanding contribution to the civil justice system and whose work has advanced the safety and protection of American consumers.
Past Recipients
2022: Mark Kitrick
2021: Laura V. Yaeger
2020: Danielle Mason
2018: Stephen J. Herman
2017: Christine Spagnoli
2016: Thomas W. Malone
2015: Mary Alice McLarty
2014: Gary Paul
2013: Les Weisbrod
2012: Wayne Hogan
2011: Anthony Tarricone
2010: Peter G. Angelos
2010: Russell W. Budd
2010: John Eddie Williams Jr.
2009: Sol Weiss
2008: Jim Kitchens
2007: Kenneth Suggs
2006: Thomas Hale Boggs
2005: David Casey
2004: Leo Boyle
2003: Mark Mandell
2002: Richard Bieder
2000: Howard Twiggs
1998: Ron Motley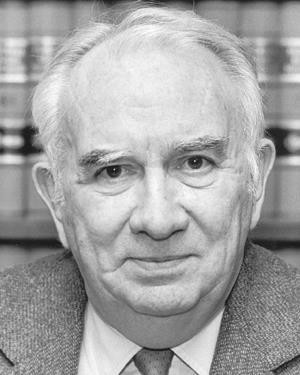 Harry Philo was a exemplary trial lawyer, but his legacy extends well beyond the courtroom. His philosophy was simple--the law is never settled until it is right, it is never right until it is just, and it is never just until it serves society to the fullest. He challenged trial lawyers to forge a safer society by exposing corporate greed and dangerous products and reminded trial lawyers that they are the ones on the side of people—not banks, insurance companies, or Fortune 500 companies. AAJ is honored to regularly recognize an outstanding trial lawyer who share Harry's beliefs and shows a commitment, through his or her dedication to their clients and society as a whole, to the principles Harry lived by.