Awards
Leonard Ring Champion of Justice
Leonard Ring Champion of Justice Award
Sandra H. Robinson, 2021 Recipient
Sandra was honored for her outstanding integrity, overall character and decades-long commitment to advancing human and civil rights. She has enjoyed a remarkable career as a leader and incredible role model for women and black lawyers. She is a partner at the Cochran Firm - Washington, D.C.
About the Award
The Leonard Ring Champion of Justice award recognizes an AAJ member of at least 10 years standing who is of outstanding integrity and overall character and has demonstrated Leonard Ring's devotion to human and civil rights. Recipients of this award are selected by their peers. AAJ's Stalwarts Committee recommends prospective honorees to the AAJ Executive Committee, which votes on the winner.
Past Recipients
2020: Barry Nace
2019: Larry A. Tawwater
2018: Anthony Tarricone
2017: Mary Beth Ramey
2016: Gary Paul
2015: Todd A. Smith
2014: Leonard A. Orman
2013: Mary E. Alexander
2012: Peter Perlman
2011: Gregory S. Cusimano
2010: Richard D. Hailey
2009: Leo Boyle
2008: Linda Miller Atkinson
2007: Ralph Cloar
2006: Roxanne Barton Conlin
2005: Richard Bieder
2004: David Shrager
2003: Eugene Pavalon
2002: Larry S. Stewart
2001: Russ Herman
2000: Harry Philo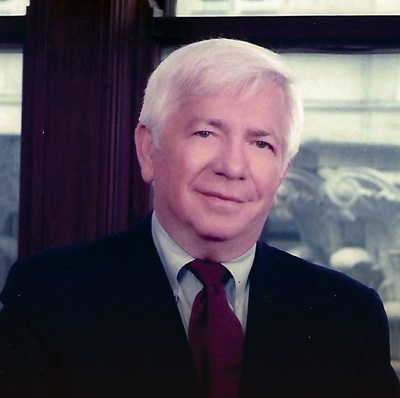 Leonard M. Ring
(1924-1994)
Chicago, Illinois
Leonard Ring was a committed and vocal advocate for victims' legal rights. Throughout his 45-year career, he was involved in many high-profile cases, including the 1980's Tylenol poisoning cases, Las Vegas MGM Grand Hotel Fire litigation, and Chicago's water district fight against polluters in Lake Michigan. He is best remembered by those who knew him as a humble, trustworthy, and respected lawyer. Leonard served as president of AAJ from 1973-74, served as president of the Illinois Trial Lawyers Association, and was also held leadership positions at several other local and national legal organizations.