Real Stories
June 06,2022
Tragic Death of 4-Year-Old Prompts Action to Implement Safer Windows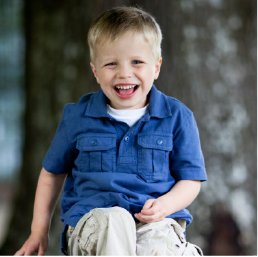 Evan, the son of a career Navy officer, fell through a screened window at Aliamanu Military Reservation in Honolulu in 2011. This tragedy served as the catalyst for federal legislation that will safeguard windows in privatized military residential housing.

Just a few weeks before his 5th birthday, Evan was playing with his brother in their upstairs bedroom. They opened the window to call out to a child neighbor playing below, and Evan leaned into the insect screen and fell through. Evan was rushed to the hospital with a severe head injury. Tragically, he passed away two days later. The incident sparked a coalition of advocates and lawmakers concerned about child window falls to change state and federal laws to require stronger window protections.

In 2017, Congressman Michael Turner (R-OH) introduced "Evan's Law" into the National Defense Authorization Act of 2018 which mandated window safety devices in privatized military homes. Unfortunately, the law applied only to a limited number of windows, and to new or "wholly renovated" homes. Over the next 2 years, and with the support of other concerned lawmakers, including Senators Mazie Hirono (D-HI), Joni Ernst (R-IA), and Richard Blumenthal (D-CT), the National Defense Authorization Acts of 2019 and 2020 included provisions that tightened "Evan's Law", expanding the safety requirement to windows where the bottom is within 42 inches of the floor, as well as establishing a Defense department grant program for privatized housing companies to retrofit existing homes. The measure applies to all privatized military housing.
This important milestone will greatly reduce accidents and fatalities for children who are at risk of falling out of windows. Now that the law has passed, the focus has shifted to monitoring compliance and encouraging rapid installation of window safeguards in military housing projects on military installations across the United States. Advocates have been calling on lawmakers to address the window safety issue for years, but pushback from industry groups have been a roadblock. Nearly 15,000 children fall out of windows in the United States each year.
Jean's Debilitating Injury Almost Ignored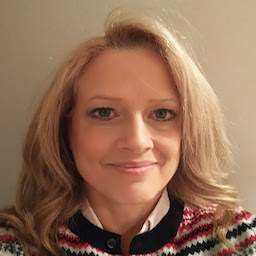 Jean Larson experienced a traumatic multi-vehicle collision that ended her career as a registered nurse, and nearly walked away with zero compensation. Jean, a mother of six and grandmother, was working for Caring Choice Transportation, a medical company, when the life-altering crash occurred. She was out on a job one day, riding in the company van as a passenger, when she was struck by another vehicle. The van flipped on its side, resulting in Jean's right arm being degloved. (Degloving is a severe, debilitating injury where the skin and top layers of tissue are completely ripped off.) Jean's devastating injury affected her right forearm, from her elbow to her knuckles, and also damaged the tendons on her right arm. Jean, being a nurse, knew she would never work again.

Jean was supposed to be compensated through her employer's worker's compensation carrier, an insurance company. That company also filed a claim against the other vehicle's driver. Throughout the process, Jean was reassured by the insurance company that "everything would work out OK." However, after the parties negotiated a settlement, the judge ruled that the insurance company was entitled to the entire amount. Jean was left with no future career prospects, a debilitating injury and no compensation of any kind.
Jean reached out to a local attorney. Her attorney fought for her justice and successfully petitioned the court that Jean was entitled to compensation. While the insurance company was looking out for itself, Jean found accountability through civil justice and a lawyer who looked out for her.
Brave Survivors Fight to Hold University Accountable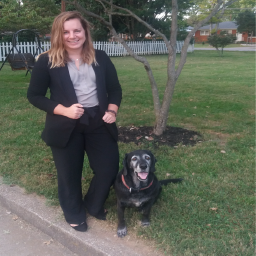 It was the fall of Rachel's senior year at a public university when she reported being sexually assaulted by a fellow student. She was on track to graduate summa cum laude that spring, but she says the experience and how it was handled derailed her plans.

Sexual violence is a form of gender discrimination prohibited by federal civil rights law under Title IX. When a report of sexual assault is filed, under Title IX schools are required to take prompt and effective steps to end discrimination and prevent recurrence of sexual violence. Under the federal law, all reports of sexual violence must be investigated and supported by impartial and prompt processes.

After the alleged assault, Rachel reported it to the assigned university administrator. Rachel's complaint states she was shepherded from an unwelcoming counseling center to an uncooperative administrator, as she tried to maintain her status as a student while struggling with the reality of being a survivor. Rachel stated that she later learned the university contact for the complaint process was allegedly personally linked to her assailant as his fraternity advisor.
The struggle to cope became near impossible for Rachel. She felt unsafe leaving her apartment, wasn't eating, and stopped attending classes. After negotiating with her fall semester professors to finish the courses, Rachel reported that upon returning to school in the spring, it felt like campus backs had been turned.
Rachel's complaint states that the university failed to provide a fair and timely hearing. Additionally, she reported that the student who she says sexually assaulted her was allowed to question her about her past sexual history, a direct violation of Title IX. According to Rachel, while the governing board decided he had only broken student handbook agreements, he walked away with a slap on the wrist.
Throughout the harrowing ordeal, Rachel said the school never connected her with trauma-informed care, and she was made to feel as though she were a nuisance, not a student. Rachel also stated that due to the stress and trauma she endured as the result of the sexual assault and the lack of support from the university, she withdrew from the school before she had the opportunity to graduate.
Thanks to the civil justice system and her attorney, Rachel was able to obtain a small measure of justice for her horrific experience.
Students who have been sexually harassed and assaulted deserve support. Only the civil justice system allows Rachel and others like her to hold institutions accountable when they fail to protect and support survivors of sexual violence.
Forced Arbitration Trumps Workers Right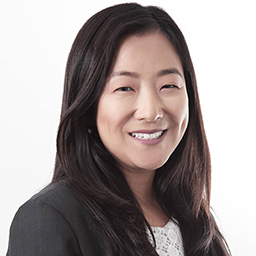 Ji-In Houck, a promising graduate of Georgetown Law, was hired as a contract attorney for the California office of a Washington, DC-based corporate law firm, Steptoe & Johnson LLP.

Despite garnering praise in her performance reviews and working her way up to being an associate with the firm, she was consistently earning about 30 percent less than her male counterparts – even her bonuses fell short of what males in the office were receiving. Realizing she would never be able to catch up with her peers, Ji-In left the firm.

But she wasn't the only woman who experienced drastic pay discrepancies while working for Steptoe.
Ji-In filed a lawsuit on behalf of other women to hold the law firm accountable in court for systemic gender pay discrimination. As a part of their claim, they asked that Steptoe compensate female attorneys fairly and take action to address the firm's equal pay and opportunity issues.
However, Ji-In and her colleagues will not be getting their day in court.
Like so many, Ji-In's initial offer letter from Steptoe included a forced arbitration agreement. Despite her efforts to join with others to fight for equal pay, the U.S. Supreme Court's 5-4 decision in Epic Systems v. Lewis, Ernst & Young v. Morris, and National Labor Relations Board v. Murphy Oil stripped Ji-In, and other workers like her, of the right to bring class actions for labor law violations by allowing employers like Steptoe to force workers into individual arbitration.
Because of this devastating decision, Ji-In and her colleagues will have to take on Steptoe alone in a system that is rigged against them. And this won't be the last case: employers put forced arbitration in all types of agreements and other contracts and will view this decision as a green light to continue their discriminatory practices knowing they will be shielded from accountability.
The time is now for Congress to restore workers' rights, for Ji-In and for every worker whose rights have been violated by the Epic decision.
A Soldier Returns Home... To Find His Job Filled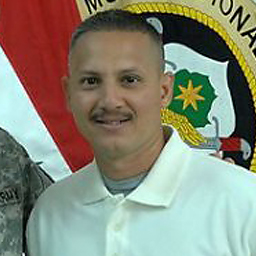 It's hard to imagine a group of Americans more deserving of our protection than the servicemen and women who protect our country. Javier, an Army Reservist from Florida, is one of them.

But Javier – like too many others – was a victim of something called forced arbitration, and the fact that he served our country apparently made little difference to those who employed him.

Congress enacted a law called the Uniformed Services Employment and Reemployment Rights Act (USERRA) to protect members of the Armed services when they are deployed from losing their jobs upon returning to the United States. It's simple fairness. A nation that asks young men and women to defend this country with their lives should protect them from losing their livelihood when coming home.
Unfortunately for Javier, who claims he gave his employer adequate notice that he was about to be deployed for six months, his boss filled his position after he left. Despite having 900 job openings, the company claimed it could not find even a single job position after returning.
USERRA should have protected him. That was Congress' intent. But because of a forced arbitration clause in his contract, he could not prove his case.
Denying men and women like Javier the right to file a claim in court when they've been wronged – even when the law may have been broken – doesn't make sense. And it's just wrong.
Man Dies from Neglect and Family Forced Out of Court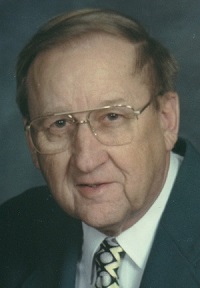 Dean Cole suffered from dementia and his wife was no longer able to provide the special care he required. Dean was admitted into a local nursing home in Minnesota, where his wife was asked to sign lengthy admissions documents that included a forced arbitration clause.

Instead of receiving the care Dean needed at the nursing home, he was neglected by staff and suffered from massive dehydration. Less than two weeks after being admitted, Dean lost 20 lbs. of body fluid and fell into a dehydration-induced coma. Dean was transferred to a nearby hospital, but it was too late. His weight loss and lack of food and fluid intake was so severe that he died less than one month later.
Dean's family tried to hold the nursing home accountable in court. However, instead of being able to pursue justice openly in court, the nursing home forced him into arbitration, an unfair system that allows the nursing home hide the truth from the public.
Seeking Justice for Anna and Thousands of Other Woman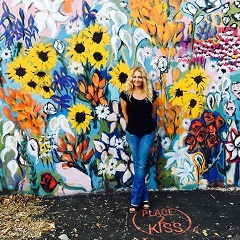 Anna Jennings was told by her doctor that implantation of the Essure birth control device would be a safe, nonsurgical alternative to getting her tubes tied. She thought she was making the safe choice for permanent birth control.

But Anna quickly learned that was not the case. Anna's very first period after implantation was like something out of a horror movie. She thought "this can't be normal," but the doctors assured her that her body would adjust. The "adjustment" was severe--she felt like she aged two decades overnight.

Over the course of five years, Anna went to several doctors to get help. They told her all this was in her head, or it was stress-related. Anna believes the doctors ignored her symptoms because they listened to Bayer, who told them that Essure was safe, so there must have been some other cause for her ailments. Eventually, Anna figured out that she had a nickel allergy, and that her body was reacting violently to the coils placed inside of her without sufficient warnings of the danger. On top of that, one of the coils "migrated" and was no longer in place.
Anna isn't alone. She has learned of other women whose lives were twisted by the coils inside of them. She found a doctor who would remove the Essure coils inside of her, and flew across the country to have them removed. Since the procedure wasn't covered by insurance, Anna spent thousands of dollars of her own money to pay for surgery to remove what she was told would be a safe, non-surgical birth control device.
Bayer needs to understand the harm Essure can cause, and to make sure other women won't have to suffer for years, spend thousands of dollars, and endure surgery for what they were told was a safe, non-surgical product. Bayer needs to hear what they have done to Anna and thousands of women like her. Anna is seeking justice through the civil justice system where she is part of a mass action that seeks to hold Bayer accountable for the harm Essure devices have caused thousands of women.
A Banking Nightmare He Never Could Have Imagined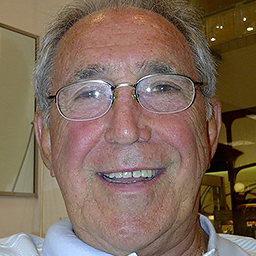 All James wanted was to fund his small business with a loan provided by a business partner. Once the loan was authorized, the money would show up in James' bank account - which he could then use to pay bills.

That's exactly what James had every reason to expect. Despite his bank statement not displaying the transfer, the bank manager repeatedly assured him the loan money had been deposited and even provided cashier's checks for him to begin spending. He could not have known that the money wasn't there.

Unbeknownst to James, his business partner had backed out of the deal at the last minute. Because neither the bank nor his business partner warned James of this, he continued writing checks. And those checks began bouncing – pushing him more and more overdrawn on his account.
James learned what happened too late, when the bank manager called to say there was an urgent problem. That's when James discovered for the first time that the checks he was writing were based on bank funds that were never there.
The resulting financial mess was devastating. James now owed back everything he had borrowed and more. He was forced to close his business. He lost his house and even his car.
James should be allowed to hold the bank accountable for the mistake through our civil justice system – but he can't. Because of a small clause in the fine print in his checking account application, James has become a victim of forced arbitration. Banks and a growing number of other corporations force arbitration on consumers to keep complaints out of court and push them before an "arbitrator" they've hand-picked and paid. It is an inherently biased process without justice.
James fought without success for six years to keep his case from being forced into arbitration. Now, with nothing he can do about it, James has watched his case drag on in arbitration for two years. He has yet to have a hearing on the merits of his case. Forcing arbitration on consumers like James isn't justice. It's a tool that powerful corporations use to evade responsibility.
Veteran, Community Activist and Mesothelioma Victim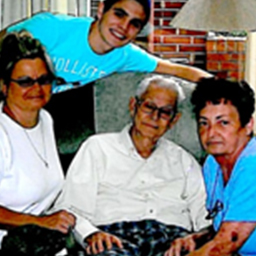 As a young man, James served in the Navy performing engine room maintenance. After his honorable discharge, James went to work as a machinist, technician and maintenance general at a rubber plant in Pennsylvania.

James and his wife of 50 years were active in their community. A health buff, James ran every day, was diet-conscious and participated in numerous community organizations. He and his wife were particularly fond of doing service work in the Land Between the Lakes National Recreation Area.

Despite his healthy lifestyle, James had been unwittingly exposed to asbestos during his years of working with pumps, valves and compressors. Six months after his mesothelioma diagnosis, James died.
What may be most troubling are the outrageous claims made by Big Asbestos, some politicians, and even some reporters that asbestos victims like James are simply lying about their asbestos exposure. Those making these claims are pushing a bill known as H.R. 982 , nothing more than a thinly-veiled effort by politicians to benefit their Big Asbestos friends. Under this bill, these toxic wrongdoers will win. Workers like James and their families will lose.
No Legal Rights Despite the Terrible Facts of What Happened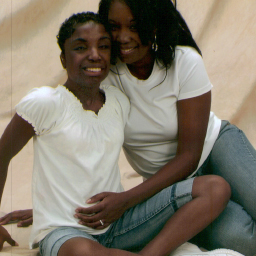 Jocelyn was born with CHARGE Syndrome, meaning all her organs did not properly connect at birth. Because of this, she required assistance with daily activities. Despite the odds, she lived a joyous, full life.

At a school party, she ate a corn dog too fast and was rushed to the hospital. Wanting to help her daughter as quickly as possible, Jocelyn's mom, Deidre took her to the closest hospital, rather than the usual one. It was the decision almost any mother would have made.

Twenty minutes into the procedure, the doctor informed Deidre Jocelyn had Abdominal Compartment Syndrome due to her endoscopy. When Deidre saw her daughter, she was swollen and cold. Nurses forced tubes down her throat to relieve the swelling, perforating her esophagus and her colon causing sepsis. A second doctor performed a second surgery on a now brain dead Jocelyn and left six sponges in her spleen.
Because of the surgeon's mistakes uncovered in an autopsy, the true scope of medical negligence was clear. Jocelyn suffered multiple perforations in her esophagus, one in her colon that led to sepsis, two heart attacks, went comatose, had six sponges left in her spleen and then bled completely out because her blood could no longer coagulate.
Deirdre will never forget her daughter's last words: "Momma please help me."
You might think this is a clear cut case where a jury should have all the power it needs to determine justice. But this happened in Texas where medical malpractice caps and other draconian barriers to holding those accountable are rampant. The sad fact is, even though the facts of this case are well documented, Deidre can't even sue because the potential costs of bringing a lawsuit in the first place are more than state law allows her to recover in court. Texas lawmakers have rigged a system where civil justice is off limits to those who need it most – perhaps, if you live there, even to you.
Take Justice Back®
A grassroots campaign to hold corporate interests accountable, promote safety and ensure Americans have access to justice.
Learn More