Related Resource
This title is also available as an e-book! Choose your format to learn from the master of combating deposition obstruction. Order as E-Book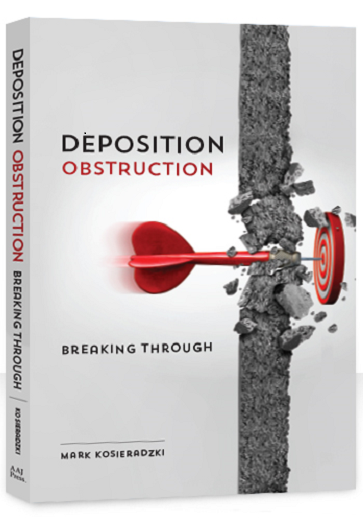 AAJ Press
Deposition Obstruction: Breaking Through
Delivery method: Shipped
Our courts have carefully designed rules of discovery that guarantee equal access to the facts for everyone. These rules aren't aspirational. They are rules of engagement designed to get to the truth. They recognize the reality of human conflict, and they channel the passions of those conflicts into controlled forums. If these rules are ignored, litigation becomes nothing more than an adolescent food fight. This book is what every trial lawyer needs to stand up to deposition obstruction and discover the truth on behalf of their clients. It is the most important tool you will have to assist you to understand the rules and case law that govern depositions.
You do not need to be an AAJ member to purchase this book. Nonmembers will need to create an account with shipping and contact information to purchase.
Mark provides solid, practical, and ethical ways to stop obstructions in deposition, but he does so much more. This book is a primer on all aspects of taking proper depositions under the rules. Every litigator should have a copy.
Mark Lanier
The Lanier Law Firm
Houston, TX
Table of Contents
Introduction

Chapter 1: Purpose and Scope of Depositions

Chapter 2: Deposition Logistics

Chapter 3: Deposition Ethics

Chapter 4: Proper Objections

Chapter 5: Prohibited Objections

Chapter 6: Instructions Not to Answer

Chapter 7: 30(b)(6) Scope of Testimony

Chapter 8: Attorney-Client Conferences

Chapter 9: Sanctions Appendix A: Federal Rules of Civil Procedure 1, 26, 30, 32 & 37

Appendix B: Comparing Relevant Portions of Rules 30 & 32