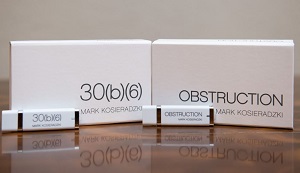 AAJ Press
Obstruction Video
Delivery method: Shipped
The Obstruction video will teach you to:
Recognize prohibited deposition conduct
Use appropriate objections
Deploy the Rules to overcome written discovery and deposition obstruction
Make motions for sanctions when appropriate
You do not need to be an AAJ member to purchase this video. Nonmembers will need to create an account with shipping and contact information to purchase.
The Obstruction video is available as either a USB or a download. If you prefer the streaming/download option, click here.
Related Resource
Bundle both the 30(b)(6) video and the Obstruction video and save! Available as either a USB package or a download-only option. Order the Bundle