Law Students
Trial Advocacy Law Student Scholarship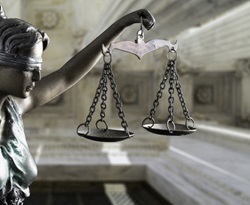 Trial Advocacy Law Student Scholarship
Applications for the 2023 application cycle are now closed.
Open to all AAJ Law Student Members who are entering their second or third year of law school, this $3,000 scholarship is awarded to the applicant who best demonstrates a commitment to AAJ and its mission, a desire to represent victims, interest and skill in trial advocacy, and financial need.
The scholarship will be awarded to the applicant who best:
Demonstrates a commitment to AAJ and dedication to its mission through extensive involvement in AAJ student chapter activities
Expresses a desire to represent those who have been injured by the negligence or misconduct of others
Promotes accountability and safety
Exhibits an interest and proficiency of skills in trial advocacy
Shows a financial need for the scholarship
Application Process
To apply, you must be an AAJ Law Student member (join here), be enrolled in an ABA-approved law school, and submit a complete application package.
To submit your application, you will complete an online form and upload the following documents:
Resume
Statement of financial need
500-word personal statement explaining how you meet the criteria described above
Up to three (3) recommendations from a faculty adviser, trial advocacy professor, dean, AAJ member, or trial lawyer; and
Submit your application via the online form. Incomplete applications will not be considered.