With over 400 members and growing, Paralegal Affiliates are dedicated to networking, membership, and education.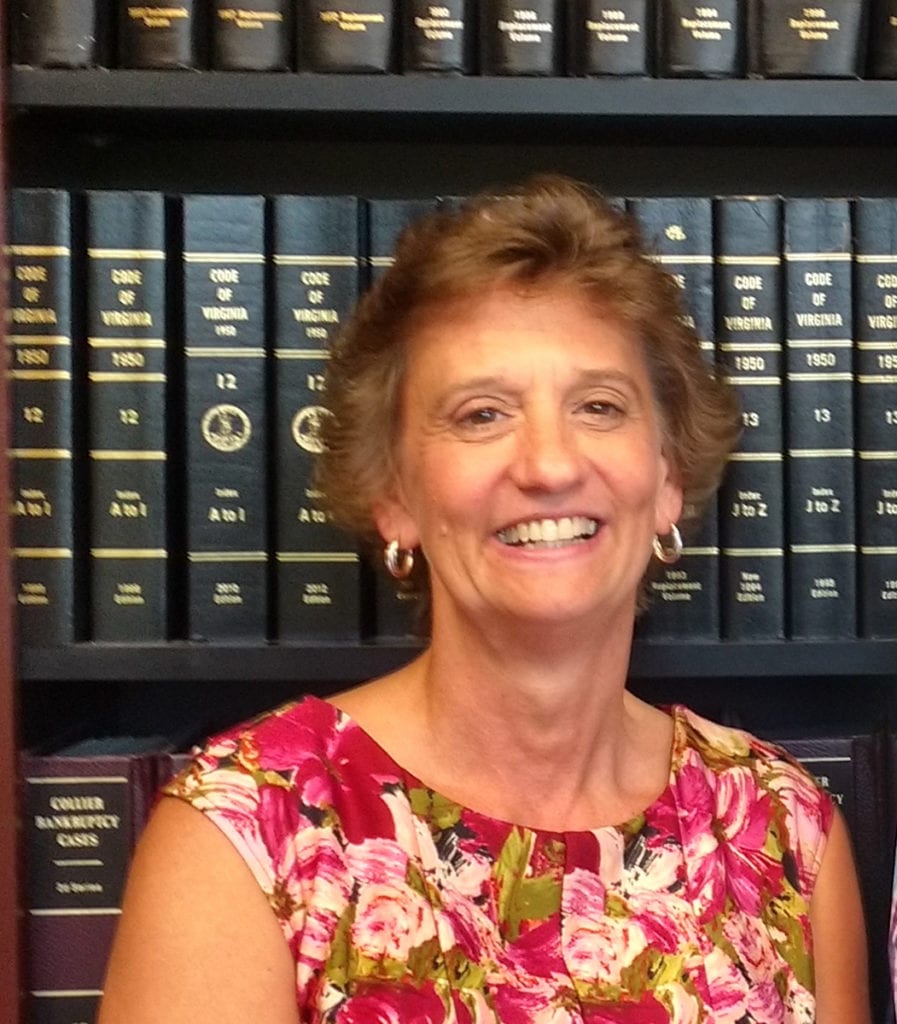 Lisa West
Patten Wornom Hatten & Diamondstein LC
Newport News, VA
2019 Paralegal of the Year
President, Virginia Peninsula Paralegal Association
Leaders Forum Firm
Each year, an outstanding paralegal is chosen as Paralegal of the Year. This year's winner is Lisa West, a senior paralegal in the asbestos and product liability department who works for attorneys engaged in all aspects of pretrial and trial practice. She also is tasked to update and keep track of a consolidated trial calendar for the entire section. In addition to excelling in these areas, she is a mentor for the other paralegals in the department, who routinely seek her advice.
Paralegal of the Year
View Past Winners
2019 Recipient - Lisa West
2018 Recipient - Alesia Emison
2017 Recipient - Amy Johnson
2016 Recipient - Patti Artavia
2015 Recipient - Christine Flynn
2014 Recipient - Regina Valenti
2013 Recipient - Dennyce Korb
2011 Recipient - Christina Koch
2009 Recipient - Linda Whipple
2008 Recipient - Lori Tracoma
2007 Recipient - Natalie Andrus
2006 Recipient - Julie D. Hunt
2005 Recipient - Julie L. McLaughlin
Nomination and Criteria
Nomination
A candidate must be nominated by an AAJ Attorney Member in good standing or by another AAJ Paralegal Affiliate. The 2020 nomination period has closed.


Criteria
Judges look for the following qualities/experience:
1) Contributions to the paralegal profession by:
Teaching or tutoring paralegal students

Speaking at seminars and conventions on issues concerning the profession

Mentoring paralegal students

Displaying commitment and providing services to professional organizations such as local and national paralegal associations

Writing articles for legal publications
2) Commitment to continuing legal education
3) Commitment to community through volunteering
Judges also look for candidates who have demonstrated their value as members of a legal services team, shown dedication to the legal profession, and shown dedication to AAJ's mission.
Learn about Advocate Capital, Inc.
Advocate Capital, Inc. – Strategic Finance for Law Firms® ACI's Case Expense Funding gives law firms access to the funds that they have tied up in case expenses at an extremely low cost. Through a unique combination of commercial lines-of-credit and specialized accounting services our clients are able to achieve the best possible results and grow their practice.
Please visit
www.advocatecapital.com
!
Get involved!
Join the list server to stay up-to-date with the group's activities and events. Join the list server