Membership
Republican Trial Lawyers Caucus
Dedicated to reaching out to pro-civil-justice Republicans in the U.S. Congress to find issues of common interest, as well as to expanding membership and involvement in AAJ
About the Caucus
Republication Trial Lawyers Caucus (RTLC) members identify as Republican, conservative, Libertarian, or small-government-minded trial lawyers. The 700+ members of this caucus are committed to educating pro-civil-justice members of Congress about the 7th amendment and importance of the civil justice system. The caucus hosts a welcome reception and business meeting at conventions and organizes a lobby day.
Join the Caucus
2022-2023 Caucus Officers
Chair: Elizabeth M. Burke | Rogers Patrick Westbrook & Brickman, LLC, Mount Pleasant, SC
Vice Chair: Amber Pang Parra | Justinian & Associates, PLLC, San Antonio, TX
Secretary: Lindsay Wilz | Maring Williams Law Office, PC, Bismarck, ND
Board Representative: Timothy A. Rowe | Rowe & Hamilton, Indianapolis, IN
Board Representative: Peter C. Bowman | Billings Barrett & Bowman, LLC, Stratford, CT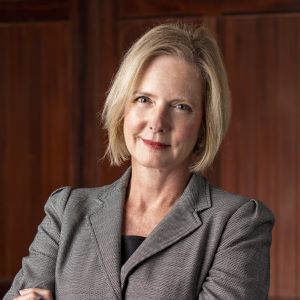 Beth Burke
Rogers, Patrick, Westbrook & Brickman, LLC
Mt. Pleasant, SC
Chair, Republican Trial Lawyers Caucus
PAC M Club
Beth Burke uses the law and science to help people injured by pharmaceutical drugs, medical devices and other medical errors. Many of the cases Beth works are on behalf of female patients who have been seriously injured by prescription medication and she has successfully stood up to the world's largest corporations on behalf of consumers throughout the country. Beth has served on various AAJ committees and caucuses since she joined AAJ in 1998. Beth also served as the Southern Trial Lawyers Association President from 2019-2020 and has been on the STLA Board since 2013. She is also a trustee of her beloved alma mater, College of Charleston.
Join Today!
AAJ delivers exceptional education, unparalleled advocacy, and a dedicated community of trial lawyers fighting for justice. Join Today!