Membership
Women Trial Lawyers Caucus
All female voting members are members of the Women Trial Lawyers Caucus (WTLC), a networking group that focuses on membership, fundraising, education, and public service.
Join AAJ
2022-2023 Caucus Leadership
Chair: Kristen B. Miller | Weitz & Luxenberg, PC, New York, NY
Chair-Elect: Jennifer J. Greene | Scott Vicknair, LLC, New Orleans, LA
First Vice Chair: Bridget N. Long | Allen Allen Allen & Allen, PC, Petersburg, VA
Second Vice Chair: Emily Peacock | Olsman MacKenzie Peacock & Wallace, PC, Berkley, MI
Secretary: Diane L. Cardoso | Javerbaum Wurgaft Hicks Kahn Wikstrom & Sinins, PC, Springfield, NJ

Representative to the AAJ Executive Committee: Laura V. Yaeger | Yaeger Law, PLLC, Tierra Verde, FL

Representatives to the AAJ Board of Governors:
Kelly Hyman | The Hyman Law Firm, PA, West Palm Beach, FL
Erin E. Jewell | Harty Jewell, PLLC, Seaford, VA
Miranda L. Soucie | Spiros Law, PC, Danville, IL
Sharon J. Zinns | Zinns Law, LLC, Atlanta, GA


Caucus in Action
Supporting the Next Generation of Trial Lawyers
Named in honor of AAJ's past-President, the Women Trial Lawyers Caucus's Mike Eidson Law Student Scholarship is a $5,000 award presented each summer during AAJ's Annual Convention. The scholarship is awarded to a female Law Student member who is committed a career as a trial lawyer and ensuring a just result for the injured, the accused, and those whose rights are jeopardized. Congratulations to the 2022 scholarship recipient, Diana Vazquez-Ayala, a JD-candidate at Drake University Law School.
Donate to the Scholarship Fund
Learn More about the Scholarship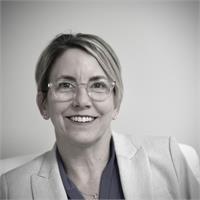 Laura V. Yaeger
Yaeger Law, PLLC
Tierra Verde, FL
Past Chair, Women Trial Lawyers Caucus
Executive Committee
PAC MCLUB
Laura Yaeger, founder of Yaeger Law, PLLC, has practiced complex litigation involving pharmaceutical drugs and medical device product liability cases for almost 20 years. As a past chair of the WTLC, she values caucus's community and camaraderie--"It is the lawyers in the AAJ Women Trial Lawyer Caucus that time and time again show up and help each other rise. The WTLC community supported me when I started my firm almost three years ago. The relationships I have cultivated as a member of the caucus have provide growth and business opportunities along the way."
Events
WTLC In Action
Virtual roundtables, membership drives, lobby days, leadership development training, happy hours, educational panels, and public service projects--the caucus offers many opportunities to network and get involved.
GET STARTED TODAY
Get Active!
Caucus members can join our closed Facebook group to keep up-to-date with caucus events and activities. Facebook group