Civil Rights Section
Leonard Weinglass in Defense of Civil Liberties Award
2022 Leonard Weinglass in Defense of Civil Liberties Award
Center for Reproductive Rights
In recognition for their tireless work to protect and advance reproductive rights, the 2022 Leonard Weinglass in Defense of Civil Liberties award is presented to the Center for Reproductive Rights. Most notably, in December 2021, Julie Rikelman, Senior Director at the Center, argued before the United States Supreme Court in Dobbs v. Jackson Women's Health Organization.
About the Award
The AAJ Civil Rights Section presents the Leonard Weinglass in Defense of Civil Liberties Award annually to honor an attorney or a civil rights advocate who has made a noteworthy contribution to the defense of civil rights by bringing, trying, or resolving a suit, or by otherwise protecting or advancing civil liberties, in a way that has had a significant impact in the past year. The Section hosted a lecture by Leonard Weinglass and awarded him the first Weinglass Award at the 2004 AAJ Annual Convention.
Past Recipients
2021: George Floyd Legal Team and the Floyd Family
2020: Barry Kowalski
2019: Bridie Farrell and Ross "Rocky" Anderson
2018: Bryan Stevenson
2017: Julie Brown
2016: William "Bill" J. Shepard
2015: Matthew Cron, Arash Jahanian, Qusair Mohamedbhai, and Siddartha Rathod
2014: Joseph P. Kennedy
2013: James E. McElroy
2012: People's Law Office
2011: Michael Bien & Donald Specter
2010: Marsha Levick
2009: Fred Gray Sr.
2008: Edward G. Kramer
2006: Alan Graf
2005: Arthur Bryant
2004: Leonard Weinglass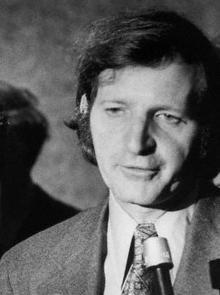 The Weinglass Award is named in honor of civil rights attorney Leonard Weinglass, who had long demonstrated a strong commitment to defending our civil liberties. From his days representing the Chicago Seven (originally, the Chicago Eight) with partner William Kunstler to his more recent representation of the Cuban Five, Weinglass's clients are a "Who's Who" of politically targeted criminal defendants. In addition to the Chicago Seven and the Cuban Five, Weinglass has represented Angela Davis, Ron Kaufman, Jane Fonda, Bill and Emily Harris (the kidnappers of Patty Hearst), Native American activists Jimi Simmons, Skyhorse and Mohawk, and death row journalist Mumia Abu-Jamal.
Community
Civil Rights Section
Section members works to preserve constitutional rights and vindicate the rights of individuals whose civil rights have been violated.
Learn More
Membership
Annual Awards
Each year, American Association for Justice honors trial lawyers, affiliates, and advocates who support its fight for justice.
Learn More