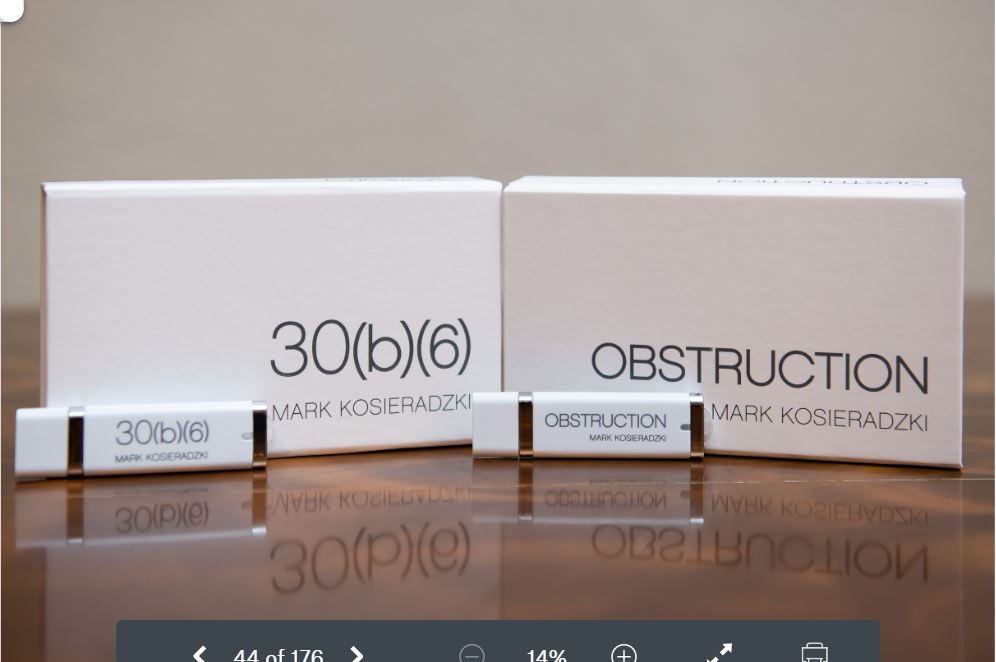 AAJ Press
Discovery Video Bundle - Download Only
Delivery method: Shipped
Mark Kosieradzki and AAJ Press offer two new videos with a total of five hours of content on 30(b)(6) and Overcoming Deposition Obstruction. Get tips and strategies to implement immediately in your practice!

The Discovery Video Series Bundle includes both the 30(b)(6) and Obstruction videos. This product is a downloadable version of the videos. You will not receive a copy on USB. If you would like a USB, you can purchase here.
You do not need to be an AAJ member to purchase this product. Nonmembers will need to create an account with contact information to purchase.
To access your download after purchase, click here

The 30(b)(6) video focuses on:
Understand the duties of the responding organization
Plan your 30(b)(6) strategy to obtain the information you need and use it at trial
Handle changing testimony
The Obstruction video focuses on:
Recognize prohibited deposition conduct
Use appropriate objections
Deploy the Rules to overcome written discovery and deposition obstruction
Make motions for sanctions when appropriate