Membership
Awards
Each year, American Association for Justice honors trial lawyers, affiliates, and advocates who support its fight for justice.
2021 Leonard Weinglass in Defense of Civil Liberties Award
The George Floyd Legal Team and Floyd Family
Honors an attorney or a civil rights advocate who has made a noteworthy contribution to the defense of civil rights by bringing, trying, or resolving a suit, or by otherwise protecting or advancing civil liberties, in a way that has had a significant impact in the past year. This award is presented by AAJ's Civil Rights Section.
Learn about the Award
2021 Lifetime Achievement Award
Jayne Conroy and Paul Hanly, Jr.
Recognizes AAJ® members whose distinguished careers of courtroom advocacy has significantly advanced the rights of the wrongfully injured and has significantly furthered the cause for justice and the mission of the Association.
Learn about the Award
2021 Leonard Ring Champion of Justice Award
Sandra H. Robinson
Recognizes an AAJ® member who is of outstanding integrity and overall character and has demonstrated devotion to human and civil rights.
Learn about the Award
2021 Steven J. Sharp Public Service Award
Deepak Gupta
The Steven J. Sharp Public Service Award recognizes plaintiffs and the attorneys of plaintiffs whose cases help tell the story of the American civil justice system.
Learn about the award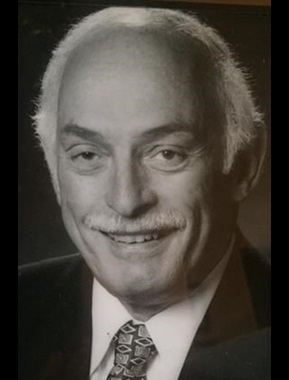 2021 Hall of Fame inductee
Leonard (Lenny) Orman was known as both a skillful and compassionate trial lawyer. Throughout his sixty-year career as a sole practitioner, he masterfully advocated for his clients, and, as a member of AAJ for more than forty years, he was a mentor to many. Leonard served on AAJ's Board of Governors for more than thirty years, chaired the AAJ Stalwarts Committee, served on the Executive Committee, and received numerous awards and honors including the AAJ Leonard M. Ring Champion of Justice Award. He was also a leader in the Maryland trial bar, serving as President of the Maryland Trial Lawyers Association was the recipient of Maryland TLA's Lifetime Achievement Award in 2002. AAJ is honored to induct Leonard into the AAJ Hall of Fame.
Learn more about the Hall of Fame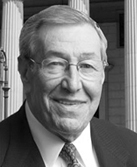 2021 Hall of Fame inductee
Gary Pillersdorf was a ferocious advocate of his clients and longtime American Association for Justice member and leader. Throughout his career, Gary served AAJ and his state TLA. He served as a member of the PAC Board of Trustees, Section Leaders Counsel, and AAJ Board of Governors. He was also a president of the New York State Trial Lawyers Association. Gary has received numerous awards and honors that include the Mel Award from the Melvin Belli Society; the War Horse Award from the Southern Trial Lawyers Association; and the Compassionate Gladiator Award from the Florida Trial Bar. Gary was a sought-after lecturer and frequently taught for the National College of Advocacy and the New York State Trial Lawyers Institute. He was a popular author for Trial magazine and wrote the acclaimed textbook "New York Motor Vehicle Accidents." AAJ is honored in induct Gary into the AAJ Hall of Fame.
Learn more about the Hall of Fame
2021 Award Winners
Trial Lawyer Care Award
Sharon J. Zinns
Each year, AAJ recognizes a trial lawyer who has gone above and beyond to serve his or her community. Additional information about Trial Lawyers Care® and this year's award winner is available here.
Above and Beyond Award
Howard H. Ankin; Thomas D'Amore; Peter J. Flowers; Rachel E. Gusman; Mark Kitrick; Timothy D. Lange; Marion K. Munley; Tim O'Keeffe; Gary M. Paul; Michael G. Phelan; Jesse M. Reiter; Patrick A. Salvi II; and Derrick L. Walker
Recognizes AAJ members who have made exceptional financial contributions to sustain and strengthen the organization.
AAJ Partnership Award
Victoria Coolbaugh, Nevada Justice Association
Honoring a state, local, or jurisdictional trial lawyer organization who has promoted and fostered a spirit of support and cooperation between AAJ and the affiliated organization, as well as between AAJ and NATLE, and whose service to the affiliated organization has strengthened the civil justice system.
New Lawyers Division Awards
F. Scott Baldwin Award: Lindsay Lawrence
Named in honor of F. Scott Baldwin of Marshall, Texas, a world-renowned trial lawyer whose efforts produced outstanding damage awards for injured victims and their families, this award is presented in recognition of the legendary degree of excellence and compassion that F. Scott Baldwin brought to the profession and the significant time he invested in training, preparing, and encouraging young lawyers for the profession of trial law.


Joe Tonahill Award: Tony Romanucci and Paul Bland
Honors the true spirit of Joe Tonahill, a highly dignified and ethical defender of the civil justice system; a peerless stalwart of the modern trial bar; an exemplary trial lawyer; a dedicated leader; a passionate motivator of lawyers new to the profession of trial law; and one who through his own selfless deeds and inspirations has created a legacy for generations to follow.
Elise R. Sanguinetti Award: Christopher Fitzgerald
The Elise R. Sanguinetti Award is given in recognition of extraordinary service to the New Lawyers Division, first as a member of the NLD and continuing throughout their career. It is named for the first former New Lawyers Division Chair to rise within the organization to serve as President. Recipients exemplify the qualities of professionalism, service, and advocacy.
Learn more about AAJ's New Lawyers Division here.
Minority Caucus Award
Johnnie L. Cochran, Jr. Soaring Eagles Award: Representative Hank Johnson (D-GA)
Established in 1997 and symbolizes the struggle of lawyers of color as they travel down the road to personal and professional success. The Minority Caucus presents this award to an attorney who, despite the challenges of his or her own journey, pursues excellence, and has made outstanding efforts and contributions to the legal profession in paving the way for others.
Learn more about AAJ's Minority Caucus here.
Women Trial Lawyer Caucus Award
Marie Lambert Award: Vicki Slater
Established in 1997 to recognize and honor women members of AAJ. The following principles guide the members of the Women Trial Lawyers Caucus: to advance the admirable and selfless philosophy in AAJ's mission; to strive to provide positive role models as women trial lawyers; to broaden the membership base of AAJ to include women by informing them of AAJ's membership services and mission; to provide a support system of women lawyers with whom to network, socialize, and form professional relationships; to develop female leadership for AAJ; to provide fellowship and mentorship to newly-licensed female lawyers who embark on a career of trial law; and to uphold the honor, integrity, and dignity of the legal profession.
Learn more about AAJ's Women Trial Lawyers Caucus here.
Masters of Trial Law
Masters of Trial Law Champions:
N. John Bey; Greg F. Coplan; Scott L. Frost; Marc S. Harding; Mark R. Kosieradzki; Jerome F. O'Neill; J. William Savage; and Tad Thomas
National College of Advocacy Diplomates:
Erik Heninger and Shayla Reed
Learn more about the Master of Trial Law Attorney recognition program here.
Certificates of Recognition
Rick Barrera, Jr.; N. John Bey; Karen H. Beyea-Schroeder; Diane L. Cardoso; Seth R. Carroll; Daniel P. Chiplock; Edward J. Ciarimboli; Lesley Ann Clement; Gwen-Marie Davis; Michael P. Doyle; Christopher H. Fitzgerald; Lydia M. Floyd; Brenda S. Fulmer; Julian C. Gomez; J.D. Hays, Jr.; Julie Braman Kane; Mark R. Kosieradzki; Grant H. Lawson; Kenneth H. Levinson; Christopher L. Madeksho; Altom M. Maglio; Jennifer L. Ojeda; Jackalyn A. Olinger Rochelle; Shenoa L. Payne; Emily Peacock; Bryan D. Pope; Bhavani Raveendran; Shayla M. Reed; Elise R. Sanguinetti; Donald H. Slavik; Carl L. Solomon; Christine Spagnoli; Kenneth M. Suggs; Joanna L. Suyes; Mallory Storey Ulmer; and Matthew W. Wessler
For service to AAJ through fundraising, membership, or education.
Evergreen Recognition Award
Wayne Parsons Law Offices; AAJ Trucking Litigation Group; Robert K. Jenner and Elizabeth Graham; Gwilliam Ivary Chiosso; Cavalli & Brewer; Salvi, Schostok & Pritchard, PC; Simmons Hanly Conroy LLC; Maglio Christopher & Toale, PA; Slack Davis Sanger, LLP; Koskoff, Koskoff, & Bieder, PC; AAJ Traumatic Brain Injury Litigation Group; Romanucci & Blandin, LLC; Yaeger Law, PLLC; The Lanier Law Firm; Bey & Associates, LLC; Andrus Anderson LLP; Baron & Budd, PC; Zaner Harden Law, LLP; Meyers & Flowers, LLC; Smith LaCien, LLP; Seeger Weiss LLP; D'Amore Law Group; ReidGoodwin, PLC; Timothy Titolo; Nash & Franciskato Law Firm; and Sterling Medical
Recognizes annual contributions of $10,000 or more to the AAJ Evergreen Fund.
Wiedemann & Wysocki Award
Howard H. Ankin; Mike Arias; Andrew E. Bederman; Diane L. Cardoso; Jamie G. Goldstein; Betsy K. Greene; Robert L. Jaskulski; Casey R. Johnson; Lindsay A. Lawrence; Kathleen L. Nastri; Neil F. Nazareth; Jennifer Gehringer Puerini; and Nicholas A. Verderame
Recognizes members who have made outstanding efforts in support of AAJ's Political Action Committee (PAC).
Distinquished Service
Mike Arias; Lauren G. Barnes; Andrew E. Bederman; N. John Bey; Shoshana T. Bookson; Diane L. Cardoso; Gregory S. Cusimano; Gwen-Marie Davis; Brian S. Franciskato; Brenda S. Fulmer; Maria B. Glorioso; Betsy K. Greene; Stephen J. Herman; Mark Kitrick; Marianne C. LeBlanc; Marion K. Munley; Florence A. Murray; Jackalyn A. Olinger-Rochelle; and Derrick L. Walker
I am honored to present these prestigious awards to this amazing group of attorneys and advocates. These AAJ members are a testament to the good we can do when seeking justice for those who have been injured.
Tobi Millrood, Immediate Past President
Pogust Millrood
Conshohocken, PA