Membership
Awards
Each year, American Association for Justice honors trial lawyers, affiliates, and advocates who support its fight for justice.
Lifetime achievement Award
Robert A. Clifford, 2020 Recipient
The Lifetime Achieve award recognizes an AAJ member whose distinguished career of courtroom advocacy has significantly advanced the rights of the wrongfully injured and has significantly furthered the cause for justice and the mission of the Association.
Learn More about the Lifetime Achievement Award
Harry Philo Award
Danielle Mason, 2020 Recipient
Each year, AAJ recognizes an individual who has made an outstanding contribution to the civil justice system and whose work has advanced the safety and protection of American consumers.
Learn about the award
Howard Twiggs Award
Jerome F. O'Neill, 2020 Recipient
Recognizes an AAJ member of at least 10 years standing whose passion, civility, cordiality, and professionalism reflect the high standards set by Howard Twiggs; and whose courtroom advocacy and distinguished service to AAJ have brought honor to the trial bar and the legal profession.
Learn about the award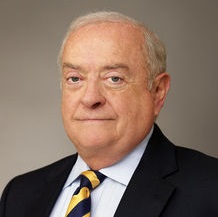 James Marvin "Bo" Mullis, Jr.
(1925-2012)
South Carolina
2020 Hall of Fame inductee
Each year, the Hall of Fame award is presented posthumously to a trial lawyer whose career made a significant and positive impact on the civil justice system. Bo Mullis was an outstanding litigator for more than 40 years, a member of the United States Air Force, past president of the South Carolina Association for Justice, and AAJ Board member. AAJ is proud to induct Bo into the AAJ Hall of Fame.
Learn more about the AAJ Hall of Fame
2020 Award Winners
Above and Beyond Award
Howard H. Ankin, Kevin Biniazan, Anne-Marie Brockland, Maria S. Diamond, Yvonne M. Flaherty, Kate E. Jaycox, Michael G. Phelan, J. Gregory Webb
Recognizes AAJ members who have made exceptional financial contributions to sustain and strengthen the organization.
AAJ Partnership Award
Tiffany W. McGee, Texas Trial Lawyers Association
Honoring a state, local, or jurisdictional trial lawyer organization who has promoted and fostered a spirit of support and cooperation between AAJ and the affiliated organization, as well as between AAJ and NATLE, and whose service to the affiliated organization has strengthened the civil justice system.
The Leonard Weinglass in Defense of Civil Liberties Award
Barry Kowalski (posthumous award)
Given to an individual who has made a notable contribution to the defense of civil liberties by bringing, trying, or resolving a suit, or by otherwise protecting or advancing civil liberties, in a way that has had a significant impact in the past year. Although we prefer to give the award to an attorney, the recipient is not required to be an attorney.
New Lawyers Division Awards
F. Scott Baldwin Award: Luke Meltzer
Named in honor of F. Scott Baldwin of Marshall, Texas, a world-renowned trial lawyer whose efforts produced outstanding damage awards for injured victims and their families, this award is presented in recognition of the legendary degree of excellence and compassion that F. Scott Baldwin brought to the profession and the significant time he invested in training, preparing, and encouraging young lawyers for the profession of trial law.


Joe Tonahill Award: Mark Kosieradzki
Honors the true spirit of Joe Tonahill, a highly dignified and ethical defender of the civil justice system; a peerless stalwart of the modern trial bar; an exemplary trial lawyer; a dedicated leader; a passionate motivator of lawyers new to the profession of trial law; and one who through his own selfless deeds and inspirations has created a legacy for generations to follow.
Elise R. Sanguinetti Award: John Bey
The Elise R. Sanguinetti Award is given in recognition of extraordinary service to the New Lawyers Division, first as a member of the NLD and continuing throughout their career. It is named for the first former New Lawyers Division Chair to rise within the organization to serve as President. Recipients exemplify the qualities of professionalism, service, and advocacy.
Minority Caucus Awards
Johnnie L. Cochran, Jr. Soaring Eagles Award: Rep. Elijah Cummings (accepted by his widow, Dr. Maya Cummings)
Established in 1997 and symbolizes the struggle of lawyers of color as they travel down the road to personal and professional success. The Minority Caucus presents this award to an attorney who, despite the challenges of his or her own journey, pursues excellence, and has made outstanding efforts and contributions to the legal profession in paving the way for others.
Minority Caucus Stalwart Award: Preston Tisdale
Women Trial Lawyer Caucus Award
Marie Lambert Award: Marion Munley
Established in 1997 to recognize and honor women members of AAJ. The following principles guide the members of the Women Trial Lawyers Caucus: to advance the admirable and selfless philosophy in AAJ's mission; to strive to provide positive role models as women trial lawyers; to broaden the membership base of AAJ to include women by informing them of AAJ's membership services and mission; to provide a support system of women lawyers with whom to network, socialize, and form professional relationships; to develop female leadership for AAJ; to provide fellowship and mentorship to newly-licensed female lawyers who embark on a career of trial law; and to uphold the honor, integrity, and dignity of the legal profession.
LGBT Caucus Award
LGBT Founder's Award: Andre Mura
Masters of Trial Law: Champions, Advanced Studies in Trial Advocacy (ASTA)
Raymond Boucher, Thomas D'Amore, Gerald Stahl, Scott Frost, and Tad Thomas
Certificates of Recognition
Mike Arias, Seth R. Carroll, Michael P. Doyle, Lydia M. Floyd, Rachel E. Gusman, Kate E. Jaycox, Peter J. Kestner, Jennifer M. Lipinski, Zachary M. Mandell, Christopher T. Nace, Bryan D. Pope, Ashleigh E. Raso, Bhavani Raveendran, Shayla M. Reed, Ellen Relkin, Jeffrey A. Rizika, Lance M. Sears, Leah S. Snyder, Paul M. Sterbcow, Larry F. Taylor, Jr., John V. Tucker, Jay R. Vaughn, Roy T. Willey, IV, Brandon E. Vaughn, Laura V. Yaeger
For service to AAJ through fundraising, membership, or education.
Evergreen Recognition Award
Robert A. Clifford, Clifford Law Offices; Lisa Blue; Russell W. Budd; The Lanier Law Firm; Saltz Mongeluzzi & Bendesky, PC; Belluck & Fox, LLP; Douglas & London, PC; Kreindler & Kreindler LLP; Miller Weisbrod, LLP; Breit Cantor Grana Buckner; Bey & Associates, LLC; Payne Mitchell Law Group; Seeger Weiss LLP; Stritmatter Kessler Koehler Moore; Thomas Law Offices, PLLC; Derrick L. Walker; Kitrick Lewis & Harric Co., LPA
Recognizes annual contributions of $10,000 or more to the AAJ Evergreen Fund.
Wiedemann & Wysocki Award
Maria S. Diamond, Betsy K. Greene, Casey R. Johnson, Christopher T. Nace, Kathleen L. Nastri, Bruce M. Plaxen, Derrick L. Walker
Recognizes members who have made outstanding efforts in support of AAJ's Political Action Committee (PAC).